One of my all time favorite movies is Forrest Gump. Now that's not some crazy diamond in the rough film but it's the great American story of how an average fella can achieve the American dream by just keeping his foot on the gas and never quitting.
My favorite quote from that movie has always been "there's an awful lot you could tell about a person by their shoes". Not only is this true, but it also makes you think about the shoes that you wear and how they represent what you do, where you've travelled, and what others may think of you.
So basically when I got new shoes this week I spent way to much time thinking about them. They are dope though. I had the same pair of running shoes for probably well over a year. After I finally realized that there was nothing really left to them, I got new ones. I am very pleased with them. See them below and let me know what you think.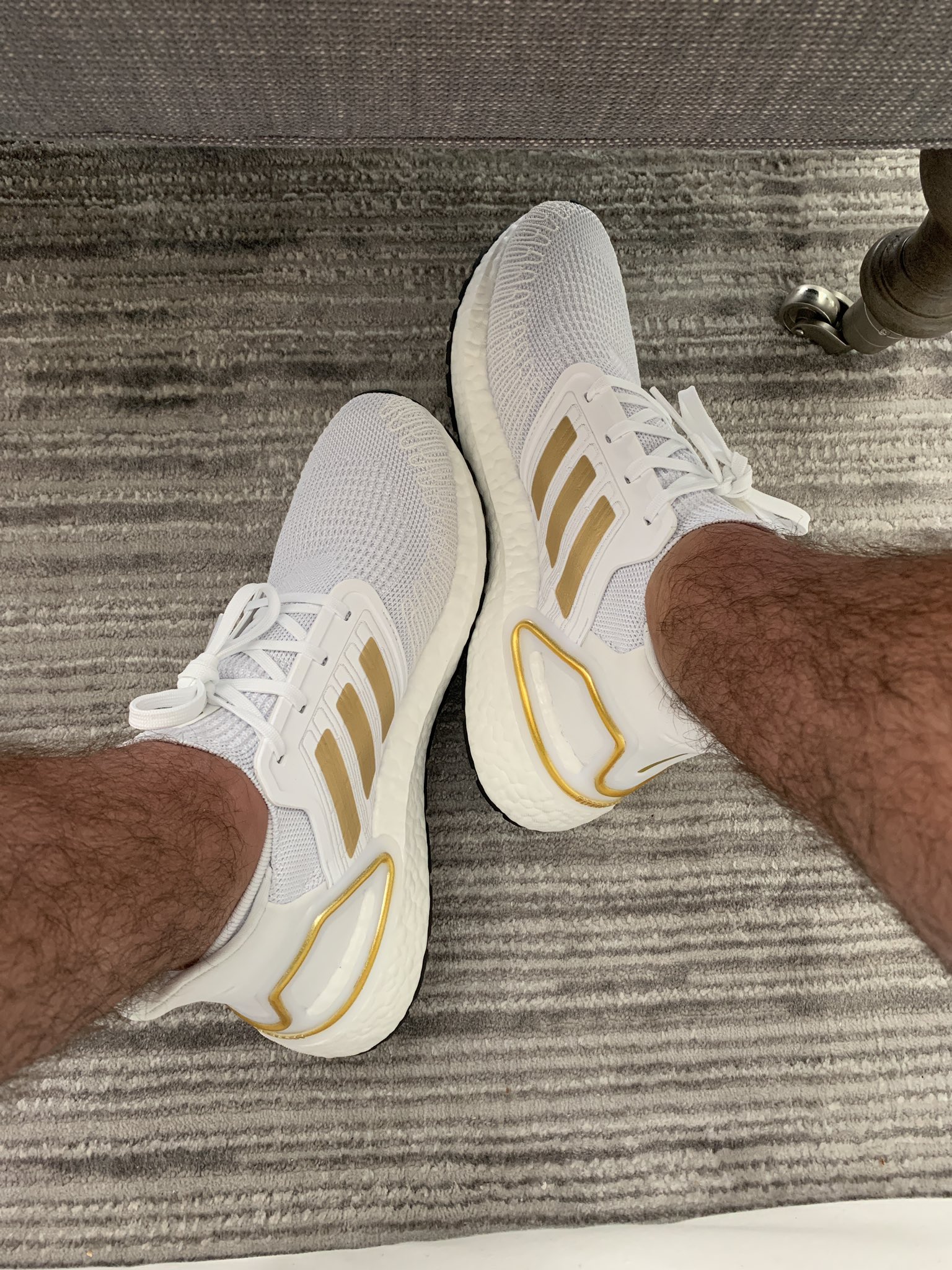 Thanks for coming to my Ted Talk. Now let's dive into my thoughts:
The Back Row Blog
I'm expanding my reach as I try to have the ThoughtLess brand take over the world. That is mostly sarcastic but I did have a conversation about putting some of my posts on both ThoughtLess and another up and coming blog, The Back Row.
Our Venn Diagrams of posts is pretty similar so it is for sure a good fit for me to put some of my content on their site as well. I'm hoping that this leads to a wider audience in my writing and new ideas and stories that can come about. Be sure to check them out.
Baseball Doesn't Deserve An Actual Post
I think it's been like the last 3 of these that I've done I've talked about baseball and how it's just insane that they aren't playing by now. I don't get it. And each week we get new updates about the negotiations between the owners and players' union. It is literally 1 step forward 2 steps back.
Every time I see these new reports I think to myself that I should write a post about the MLB and what their current prospects of a 2020 season are looking like. But I restrain. I'm happy I restrain too because that is my official form of protest about the issue. I know when they ultimately come back I will be crawling right over to the TV to watch them play every day so this is the only way that I will really stick it to them. Take that MLB.
Hopefully they are playing soon and it seems like it's trending towards 65 games with an expanded playoff. Just please figure it out already.
Motivational Video of The Week
Jocko will have you running through a brick wall. Go get some.
Book Club Update
I am almost done with Bob Iger's memoir. It's very compelling. I know this has taken way too long to finish and I'm disappointed in myself but I will finish by this weekend. Truthfully, I am almost done.
One thing I have to say about Bob Iger, is the dude is a huge hardo. Like I understand in order to be that successful you have to have certain tendencies to get you to achieve these goals, like him waking up at 4am every day and following a strict, well-rounded schedule. But that's not what I'm referring to.
The guy mentions his workouts literally every opportunity he gets. It seems like every major event that happened during his tenure at Disney just so "happened" after a morning lift. Like relax dude we get it you're in good shape, congrats.
But it is really good and I have already begun to notice some ways how his story is helping me in my daily decisions.
Malcolm Gladwell is on deck. I will be starting on Monday (at the latest).
Paul Blart
I love when I'm scrolling through the TV guide and there is just an absolute, must-watch comedy movie on. Paul Blart Mall Cop is one of those classics and I had the privilege of tuning in this past week. This scene is peak cinematography:
The Pixie Stick, the song, the stage presence, the solo, the accuracy. Can't beat it.
Golf Pick For The Weekend
The RBC Heritage will be taking place this weekend and it is a lock for all the dads across the country to be having this on the TV on Sunday.
Last week's return to golf was really entertaining coming down to a playoff and after the first day in South Carolina there is a ton of people still in striking distance of the leaders, Ian Poulter and Mark Hubbard, at -7.
My official picks before the weekend (I know perhaps I will start remembering to make some golf picks before they actually start) are Tony Finau (-5) and Rickie Fowler (-4).
Those guys also happen to be 2 of my favorite golfers on the tour.
Duggs Takes It Home
Goddamm it feels like 98! Dan Katz and Coach Gus Duggerton did something Peyton Manning never did! What an instant classic. Rico Burgerton is a gladiator. Fighting through injuries and completely avenging his infamous dropped TD pass from last year's National Championship. MVP and etched in Tennessee history.
With a final score of 41-34, Tennessee's offense was too much for Miami to handle. The U had no answer for the combo of Stefan Cheah and Rico Burgerton. The read option was there all day. It was an absolute beauty to watch.
Duggs finally takes home the BCS Championship. He overcame his putrid performance on the same stage vs. Virginia Tech last year and a 2-2 start this year. The stream was at 156,000 people at its peak. It was absolutely electric.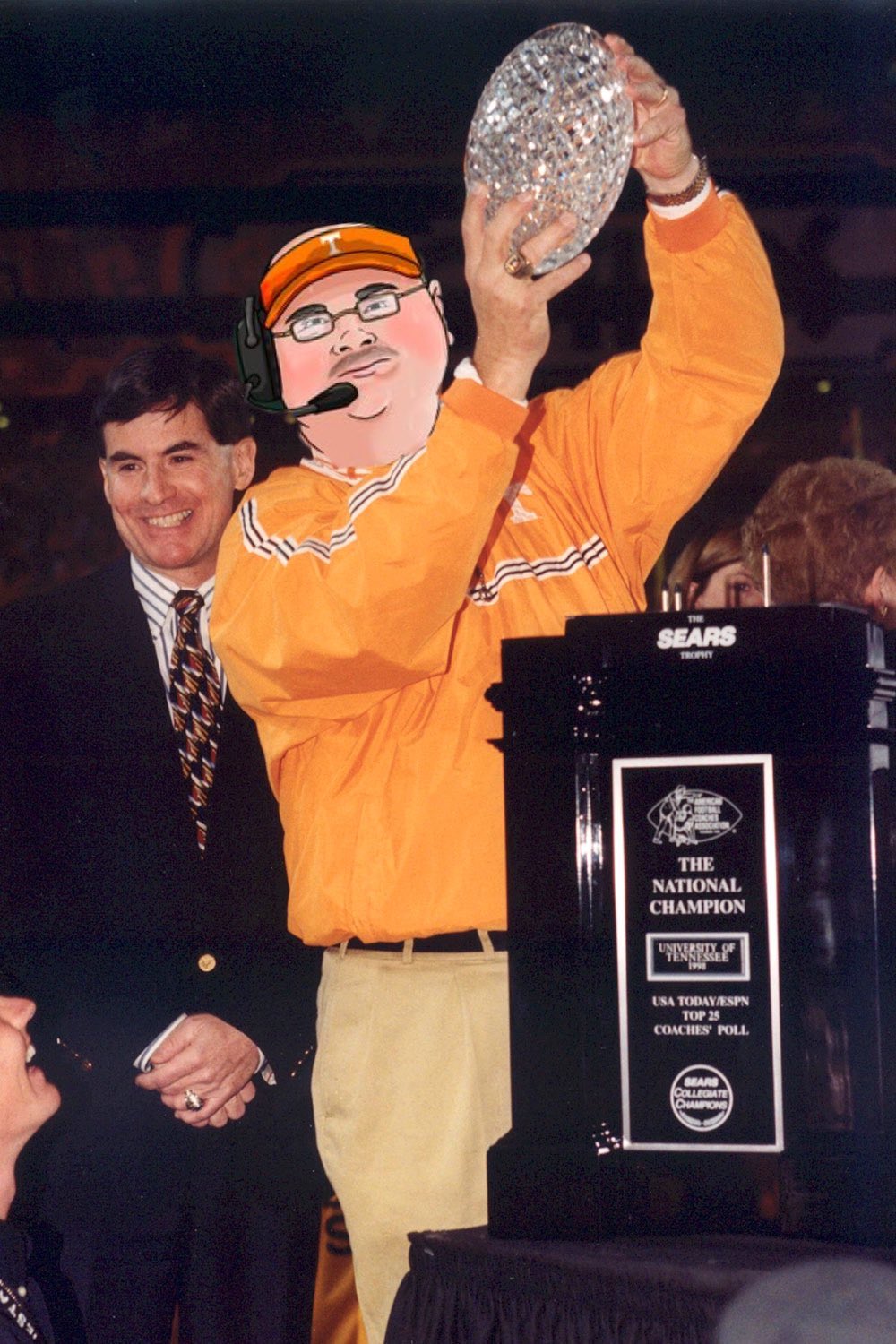 Duggs finally has the monkey off his back and I think this will open the flood gates. I can see it now: Bear Bryant, Nick Saban, and Gus Duggerton. I honestly hope that happens and then the quasi-real Gus Duggerton gets to meet Saban as a HOF induction type ceremony. Let's make it happen.
The coaching carousel will be Sunday night. A father's day decision for Mr. Cat. Besides Wisconsin I'm not sure what other schools he would consider going to. I think the only other programs that could make sense are Texas or the team that he beat in the championship, Miami. This gives Duggs the chance to make a legacy of being college football's Theo Epstein by breaking the streaks of major programs on championship droughts. Need Duggs to bring Texas or The U all the way back.
My official prediction is he stays at Tennessee for another year and wins the Heisman and Natty Championship with 5 star recruit Blake Bortles as his starting QB.
Speaking of College Football
I cannot wait for it to actually come back. I really hope it does, and I think it will. Good luck telling someone down in Alabama that they aren't going to be having a season. I'd imagine they'll laugh in your face and then scream Roll Tide.
But the real important news is ESPN came out with their preseason top 25 rankings and guess who's at #23? That's right the Indiana Hoosiers. The school that's known for basketball and a bike race will be a force to be reckoned with this upcoming fall. The Big10 will be a gauntlet. But, do not sleep on Michael Penix Jr., Stevie Scott, and (future Patriots receiver) Whop Philyor. This offense will be electric and the defense will be a problem as well. PFF has IU returning 2 of the top 3 rated cornerbacks in the conference with Tiawan Mullen and Jamar Johnson.
I really hope that we have a season because college is fun, but it's even better when your teams are winning. Obviously last year ended in disappointment in losing a complete collapse in the TaxSlayer Gator Bowl, ironically against Tennessee, but winning 8 games in the regular season wasn't something I expected when I committed to Indiana University. The bar has been raised and we'll be back and are hungry for revenge. I'll see you in Lucas Oil come December.
But seriously please, just give me college football.
LockUp
To end this just remember to keep in touch with those important in your lives this weekend. Not only is it Father's Day but it's also getting to the point where a lot of the craziness in the country seems to be winding down, at least a little bit.
It's important that our mental health is taken care of and when we are not as stimulated or distracted it can lead to some dark times for people. So, just be sure to reach out and have a conversation with someone who you haven't spoken to in a little bit. It'll make us all feel better.
Have a great weekend everybody.